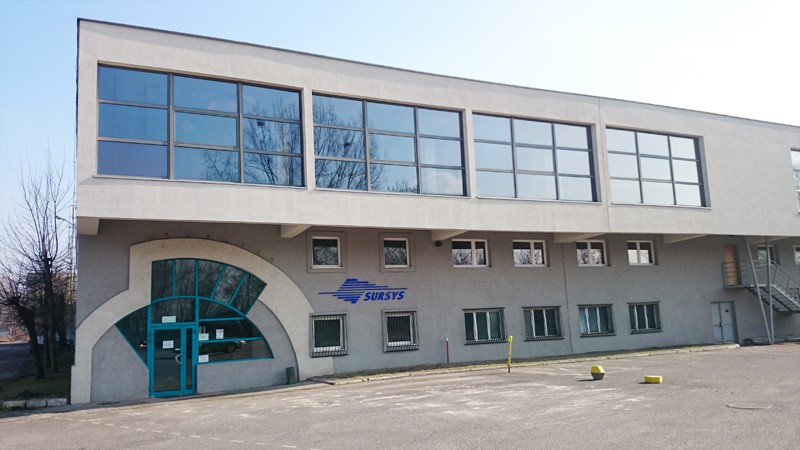 Designed and manufactured since 2001
Technical and Commercial Company "SURSYS" Sp. z o. o. was established in 2001 in Tarnowskie Góry. Since the beginning of our business, we have focused on the design and manufacture of welded steel structures and industrial fans. With over a decade of experience and knowledge of the needs of customers from various industries, we can now handle even the most demanding and complicated jobs, as we rely on modern and sustainable solutions.
Developing the manufacturing premises
After 6 years in business, as our construction capabilities increased and our customers' expectations grew, we began looking for larger production halls. In 2007, we purchased a 1,500 m2 hall in Bytom where we continued our manufacturing for the following 7 years. In 2013, we purchased another modern hall in Bytom with an area of approximately 4,500 m2 hall, leaving the previous premises. The project involved the delivery of a professional, separate facility for the manufacture of acid-resistant and stainless steel products. As the demand grew, we acquired another production hall of 1,750 m2 near our headquarters in Bytom. Nowadays, our operations continue in both halls simultaneously, using a total of 6250m2 of space, which has allowed us to increase production and develop our workforce while taking advantage of production innovations.
Greater manufacturing capacity
With the adaptation of new halls and rapid technology and workforce development, we have extended our offer to the following:
manufacture of large-size structures;
handling complex fan housing and heat exchanger designs;
comprehensive assembly of industrial equipment (mainly fans);
welding work supervision;
painting services.
With the growing number of increasingly large domestic and foreign projects, our designers are now prepared to solve almost any technical problem in the field of steel structures and industrial fans.
Skilled workforce
We employ experienced engineering staff and skilled production workers. Our employees are excellent specialists in their field who attend regular training and continue developing their manufacturing and design expertise. Our internal procedures comply with the stringent ISO 9001:2015, AD 2000 Merkblatt HP 0 and EN ISO 3834-2 and EN 1090-2 standards, in line with the latest EU legislation. We hold current welding certificates.
We invite investors from all over Europe to cooperate with us