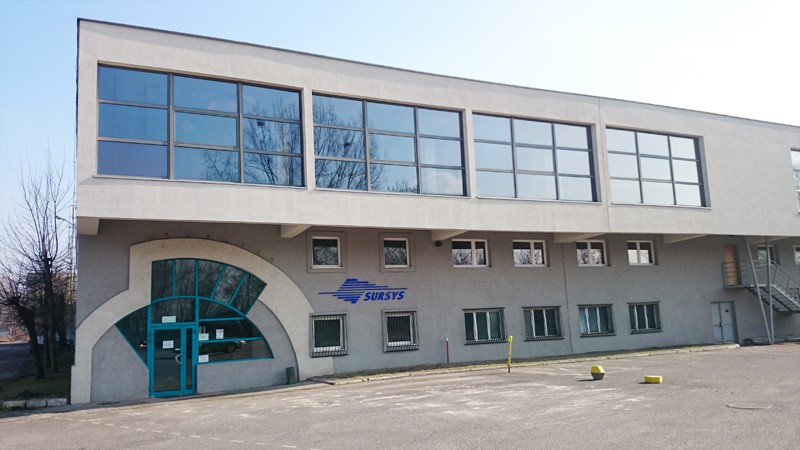 Design and production since 2001
The company SURSYS Sp. z o. o. was established in 2001 in Tarnowskie Góry. From the beginning, our activities included the design and production of welded steel structures and industrial fans. More than a dozen years of experience and learning about the needs of customers from various industries, allows us to meet any, even the most demanding and complex task, because we rely on modern and ecological solutions.
Development of technological facilities
After 6 years of operation, along with the increase in design possibilities and growing customer expectations, we started looking for larger production halls. In 2007, we purchased a 1500 m2 hall in Bytom, where the production took place for the next 7 years. In 2013, we purchased another, modern hall in Bytom with an area of 4500 m2, leaving the previous rooms. The investment included the creation of a professionally prepared, separate stand for the production of acid-resistant and stainless steel products. Along with the new demand, in 2021 another production hall with an area of 1750 m2 was placed under our wings near the headquarters in Bytom. Today, we carry out production in both halls at the same time, using a total area of 6,250 m2, which allowed us to increase production and develop our workforce using production innovations.
Greater production capacity
Adaptation of new halls and dynamic development of staff and technology allowed us to extend our offer by:
production of large-scale structures
the possibility of implementing complex designs of fan casings and heat exchangers
comprehensive assembly of industrial equipment (mainly fans)
welding work service
painting services
Clients began to entrust us with more and more investments in Poland and abroad, thanks to which our designers are now prepared to solve almost any technical problem in the field of steel structures, convectors and industrial fans.
Trained staff
We employ experienced engineering staff and qualified production workers. The procedures in our company comply with the restrictive ISO 9001: 2015, AD 2000 Merkblatt HP 0 and EN ISO 3834-2 and EN 1090-2 standards - in accordance with the latest EU directives. We have current welding certificates
We invite investors from all over Europe to cooperate with us