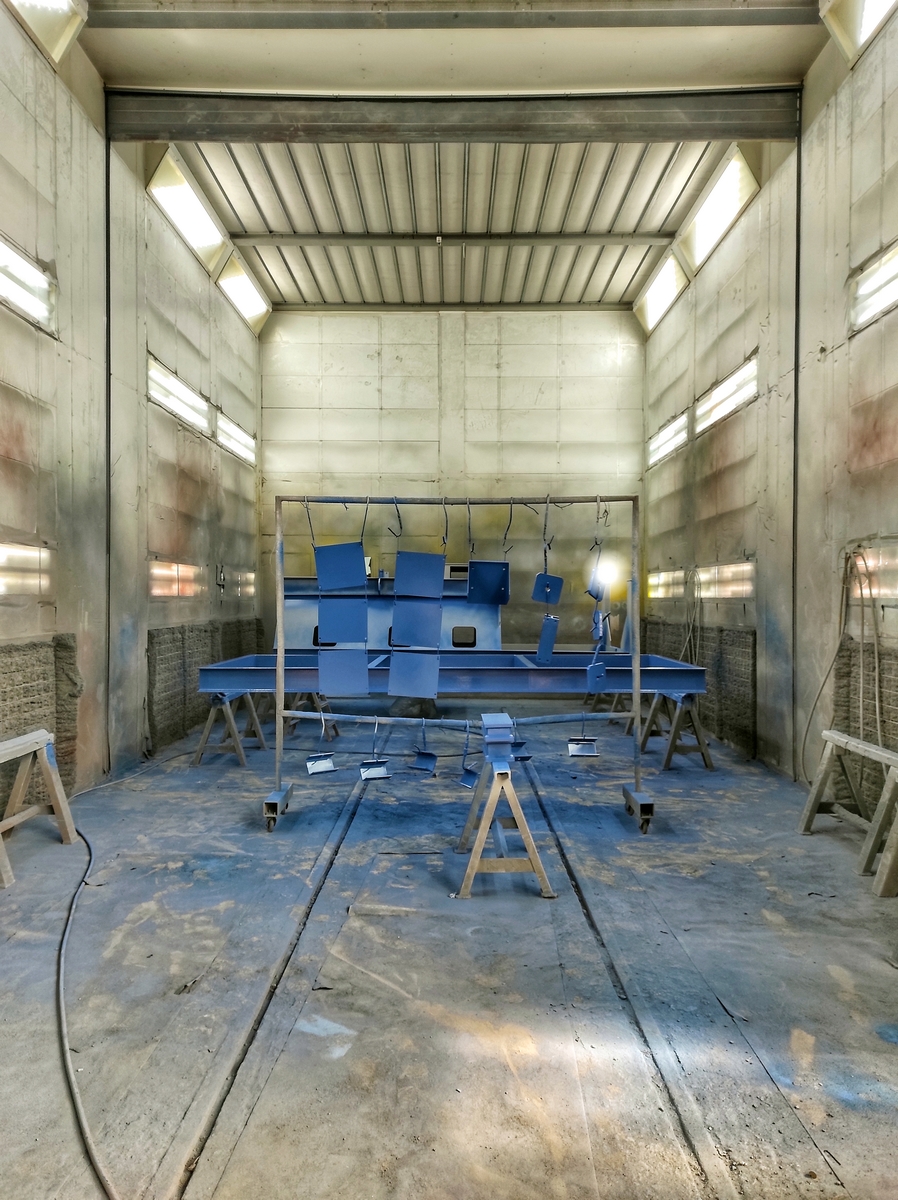 Spray painting of steel structures
Sursys has a state-of-the-art paint booth that meets all environmental requirements, with dimensions of 12 m long, 6 m wide and 6 m high, as well as a jet booth with the same dimensions.
We use professional equipment and skilled personnel for services in the field of painting of steel structures. Our employees are specialists in the field of painting industry. Their experience has been accumulated over many years on the largest and most demanding projects. We continuously train our specialists and offer our employees various courses and trainings in the field of painting steel structures.
Spray painting, divided into stages such as:
Cleaning of steel structures of corrosion signs, i.e. removal of rust and deposits
Washing of the steel surface and degreasing
Painting cleaned elements basic color
Spray coating of further layers of paint
We paint steel structures according to the valid standard PN-EN ISO 12 944-2, which represents the corrosion categories of the atmosphere:
C1 – very low corrosion
C2 – low corrosion
C3 – medium corrosion
C4 – high corrosion
C5 – very high corrosion
If you have any questions or concerns, please contact our sales and marketing department.