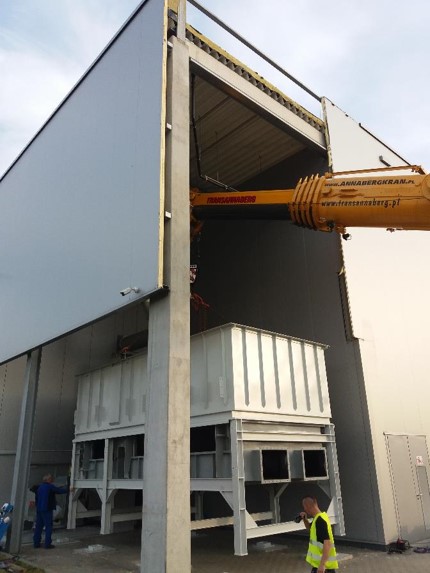 We specialise in the installation of steel structures and industrial fans. We start each project with a thorough analysis of the customer's needs. When it comes to the assembly of steel structures, we are available to consult with you at every stage of the work. We have an experienced and well-trained assembly crew working under the command of a certified site manager. We start our work with a thorough analysis of the project so that nothing interferes with the installation during the work. As a reliable and conscientious company, we take on a wide range of installation challenges. We focus on innovation and modern solutions in our projects. We carry out projects for industrial or individual customers.
If you are looking for a company that assembles steel structures and industrial fans, please contact us. Our qualified staff will for sure give you all the details you need on steel structures. We have over 20 years of experience in the industry and rely on only the best staff. Our professionals are available for any questions you may have.
We provide assembly services throughout Poland and within the EU.
Should you have any questions or concerns, please feel free to contact our Sales and Marketing Department.